The 2021 (Virtual) Michigan Press Photographers Association Conference + Awards
Join us March 12-14 for our annual conference - REGISTER HERE
For contest guidelines and practices, please refer to this document.
This year's first ever workshops are open to non-members for a $15 donation to the MPPA. Please provide payment via Paypal HERE.
See Sunday's schedule for info.
Friday, March 12
6 - 9 pm EST - Live judging/commentary of Singles and Story Entries
*These have been pre-judged and narrowed down to top selections for brevity.
Saturday, March 13
10am - 1pm EST - Live judging/commentary of Portfolio Entries and Barry Edmonds
*These have not been pre-judged
3 - 4:30pm EST - Judge Presentation: Andrea Morales
5 - 6:30pm EST - Judge Presentation: Michael Santiago
7 - 8:30 EST - Judge Presentation: Ariel Zambelich

Sunday, March 14
12pm - 1:30pm EST - Awards and Lifetime Achievement Award
3pm - 4pm EST - Multimedia Storytelling Workshop - Julia Wall
5pm - 6pm EST - Long Form Storytelling Workshop - Ben Brody
Monday, March 15
Launch of our online winners gallery!
Ariel Zambelich - Still Category Judge + Speaker
Ariel Zambelich is a freelance photojournalist and a Lead Photo Editor for the Wall Street Journal, where she collaborates to tell stories through photojournalism and design. She previously worked at The Intercept, NPR, and WIRED. She is a board member with the Authority Collective, an organization that amplifies the voices of female-identifying and nonbinary lens-based creators of color through community action. She is also a volunteer organizer with the Freelance Solidarity Project, a union for freelance media workers.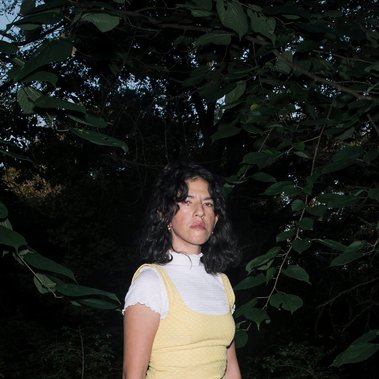 Andrea Morales - Still Category Judge + Speaker
Andrea Morales is a documentary photographer and journalist that was born in Lima, Peru and raised in Miami, Florida. Her personal work attempts to lens the issues of displacement, disruption and everyday magic. She is currently based in the U.S. South where adding glimpses of daily life to the record is central to how she makes work. While earning a B.S. in journalism at the University of Florida and an M.A. in visual communication at Ohio University, she worked as a photojournalist at newsrooms like the New York Times and The Concord Monitor. She is currently a producer at the Southern Documentary Project, an institute of the Center for the Study of Southern Culture at the University of Mississippi and the visuals director for MLK50: Justice Through Journalism.
Michael Santiago - Still Category Judge + Speaker
Michael M. Santiago (b. 1980) is a staff news photojournalist with Getty Images. He received his B.F.A. at San Francisco Art Institute and a Master's of Science degree from S.I. Newhouse School of Public Communications at Syracuse University. His work has focused on issues ranging from health, race and identity, family relationships, youth empowerment and more. Michael is a member of the Pittsburgh Post-Gazette staff that won the 2019 Pulitzer Prize for Breaking News Reporting for its coverage of the shooting deaths of 11 people and the wounding of seven others on Oct. 27 at the Tree of Life synagogue in the Squirrel Hill neighborhood of Pittsburgh. The judges called the staff's work "immersive, compassionate coverage ... that captured the anguish and resilience of a community thrust into grief." Instagram: @msantiagophotos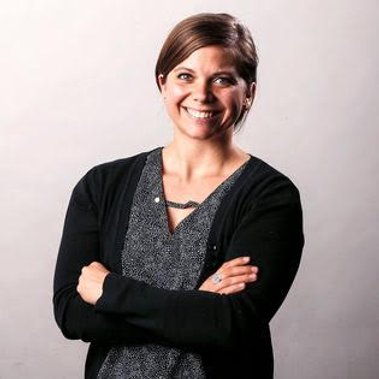 Julia Wall - Multimedia Judge + Multimedia Workshop Host
Julia Wall is a visual journalist based in Carrboro, NC. She is currently on staff at The News & Observer in Raleigh, NC where she creates both daily and long-form visual content for online and print. Before joining The N&O, Julia was a North Carolina based freelance videographer and video editor working for publications such as The New York Times, National Geographic and Bloomberg, and for clients like UNC Hospitals, StoryMine Media and independent filmmakers. She's an FAA certified drone pilot and graduated from UNC-Chapel Hill with a B.A. in photojournalism in 2013.
Ben Brody - Long-form Storytelling Workshop Host
Ben Brody is Director of Photography for GroundTruth and Report for America, providing training and mentorship for corps members and editing for visual fellowships. Brody spent most of his career photographing the wars in Iraq and Afghanistan, first as a soldier, and later as a civilian working on The GroundTruth Project's landmark multimedia project Foreverstan.
He holds an MFA in photography from Hartford Art School and is the author of the critically-acclaimed photobook Attention Servicemember.
Brody lives in Massachusetts' Pioneer Valley and can often be found foraging for wild mushrooms, mildly scorched from a homemade electric motorcycle mishap or repairing one of his many anachronistic cameras.